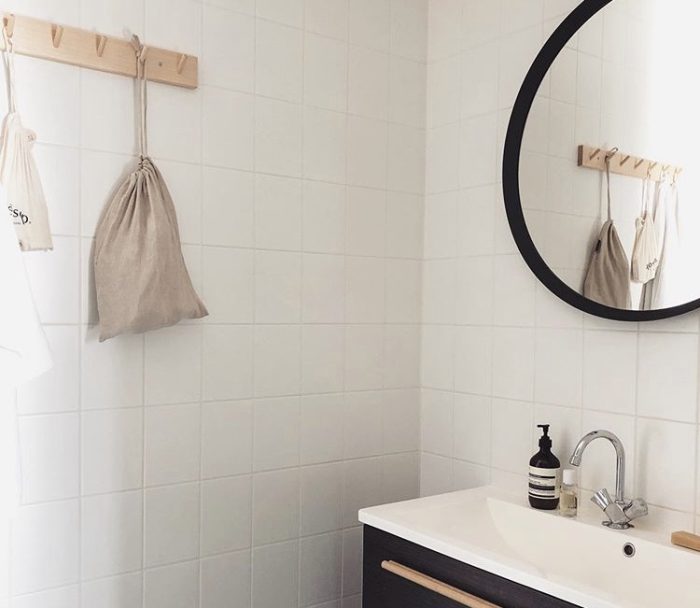 Much is said about Instagram, both positive and negative. For example, the medium would be superficial and only beautiful pictures are shared. Fortunately, our experience is a lot milder. Yes, beautiful inspirational images are shared that were carefully chosen to share. Beside that we value the contacts we have with so many special people. Like Anne Marije Baars. She shares her life on her feed and dares to be vulnerable. So not only beautiful things but also deeper philosophical thoughts and her view of life.
Low-threshold minimalist lifestyle
Moreover, she tries to convince others to give a minimalist and sustainable lifestyle a chance. With very simple actions such as replacing handles on an existing bathroom cabinet. In this way, the bathroom furniture gets a new look and can last for years again.
Here we meet each other. Our handles are ideal for making your own mark on existing furniture and with customization, each handle can be replaced by Sticks.
Environmentally friendly materials
And our standard handles are also suitable for this. For example, Anne Marije used size 3 in Bamboo as a handle on a sliding door and the environmentally friendly black handle in the nursery of her daughter Jackie.
We are curious about Anne Marije you have been able to inspire to work with existing furniture in your home. Do not hesitate to contact us.