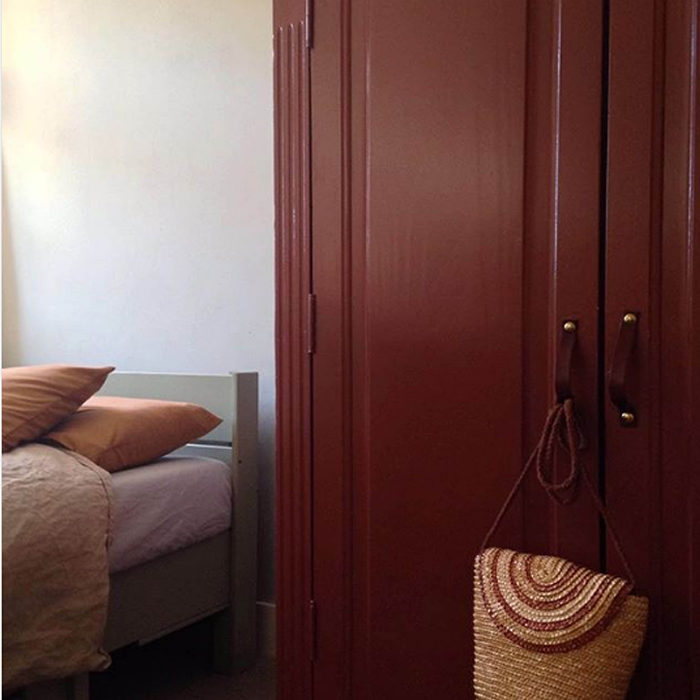 What are your favorite accounts on Instagram? Due to the algorithm that Instagram uses, sometimes you miss beautiful posts from people you would really like to see. That's why we have a list of people in the back of our mind that we sometimes look up to see if there are any new additions in their feed. The inspiring account of Suzanne Pardijs is one of them. A while back she painted a closet a beautiful deep red hue. And right after that she also used our leather grip Grip in the color chestnut on the cupboard. We think the result is wonderful. In this styled by blog post we take a closer look on her elegant style. We also made a shop the look so you can mix this style into your own home.
Minimal, functional and beautiful living
Suzanne Pardijs loves minimalist, functional and beautiful living. When possible, she likes to reuse materials. Her color palette is neutral with many natural earth tones and materials. She also makes beautiful things herself which she shares on her feed. She recently did a modest collaboration with Woodchuck, in which she made a potholder and a tea towel. The products can be found here in a small edition in the Woodchuck shop.
What do you think of Suzannes style? And do you have any tips for nice accounts to follow on Instagram? Leave us a message, we would love to hear from you.