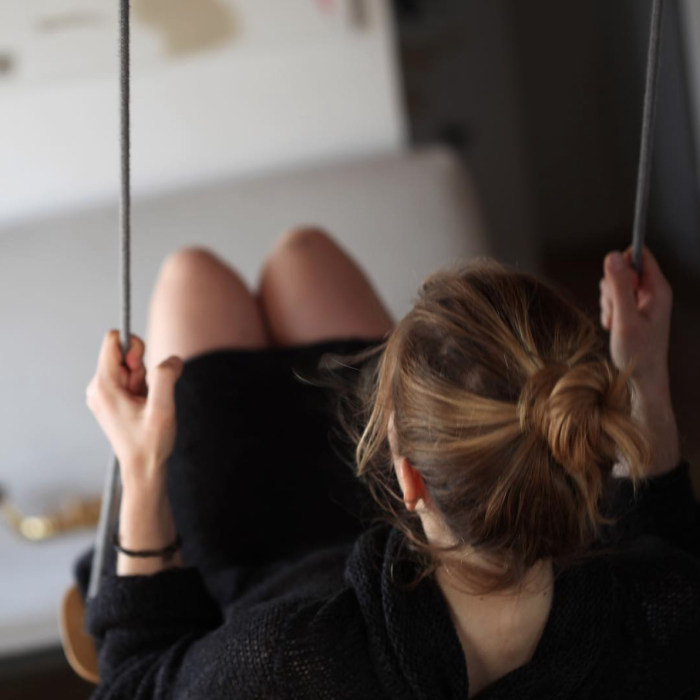 Funny how things can go: a message from a new follower pops up on our Instagram account and private account while we are online. Curiosity wins and we take a look at the profile of Kaaita. It turns out to be a design agency with a modest collection of products that have a positive effect on daily life. Our curiosity is increasing and we also take a look at their website and see they have designed a swing where we immediately fall in love with.
And also nice: Kaaita is from Ljubljana, Slovenia. And we know this city a bit through our experience with clients Rex Kralj and Vertigo Bird.
We contact them because we would like to have a swing in our studio. It then turns out that Kaaita starting to follow us because of the work we have done for Rex Kralj and Vertigo Bird. The circle is complete. We enjoy it so much that the world is small nowadays and that you can easily work together.
We are now awaiting the swings. They are available in different variants. The seat can be wood-colored, white or black. You can also determine the color of the ropes yourself. We opted for a completely black swing with black rope and black seat. At our request, the ropes become very long so that they can handle the six-meter height of the studio. Besides in the studio, we are going to apply them in our homes. After our mini-sabbitical we will photograph the result and share it with you here and on our Instagram account. We can not wait to try out the swing itself.