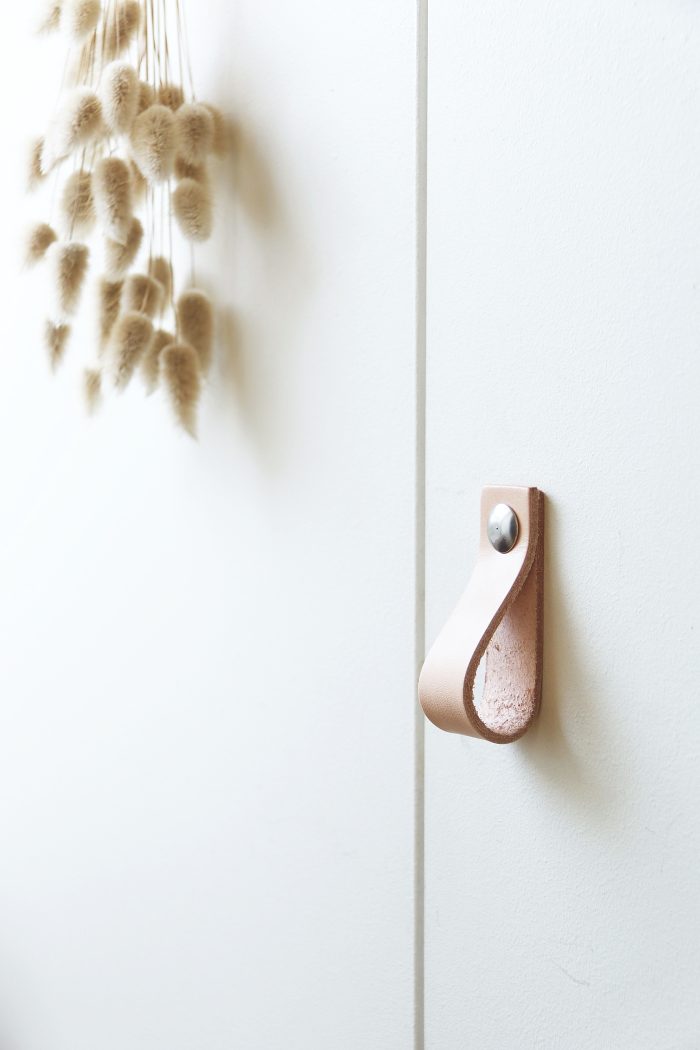 Sustainability is a word that is used a lot and easily and is not always explained. That is a pity because we would like to let our webshop customers know what we are doing to contribute to preserving the environment. In this way you, our customer, can make a conscious choice when purchasing one of our leather products.
Conscious transport
For many years, even since 2010, we have been producing leather handles. We have a good cooperation with a leather supplier here in the Netherlands. They collect larger amounts of skins of leather from various European countries that we then purchase from them. This makes the transport efficient.
Efficiency
Leather is a precious product. We want to get everything out of a skin of leather. That means that we use every millimeter by punching very efficiently. We punch many of our handles individually. That means that we can use each piece of leather skin for the different handle sizes.
Use residual material
We even collect the circles that fall out of the handles and then make them into Pins. We also save rejected handles and use them again to make samples and large Pins. This way we hardly have any residual material.
Vegetable tanned leather
Finally, we decided to make a new collection of only vegetable-tanned leather. The leather is tanned and colored without the use of harmful chemicals such as chromium, heavy metals and formaldehyde and with respect for animals and nature.
With the use of the handles, the leather changes color due to the sunlight and gets light traces through frequent use. This creates unique products that literally carry dear memories on the skin.
Shipping
The orders are packed with care and attention. Here too we only use environmentally friendly packaging. Everything is packaged in sustainably produced paper and other biodegradable material. We also ask our customers to reuse the packaging or to put it in the correct waste bin. Moreover, the card on which our approach is explained, is a beautiful print that people can use as decoration. We have multiple prints.
Do you have questions about our products? Please contact us, we will gladly give you information.