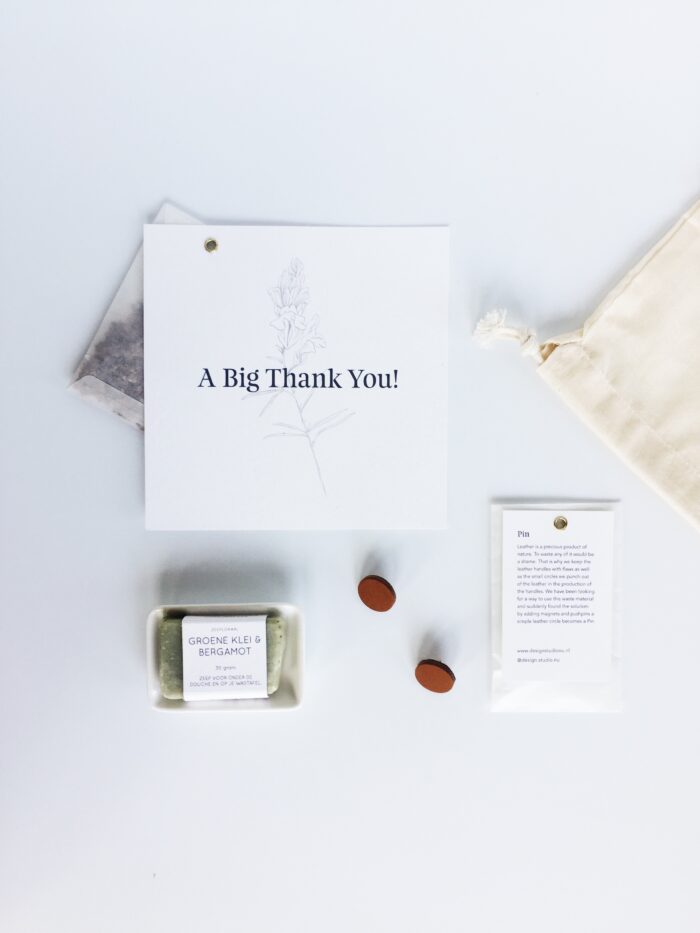 'Time goes so fast …' a comment that many make. So did we in the beginning of 2018 'is it already ten years ago?!' In May 2008 we registered Nu interieur | ontwerp* at the Chamber of Commerce. Before that Tessa already worked hard on Nu ontwerp, but from that moment on we continued our company together. Our vision was a bundling of expertises in which an interior architect and a psychologist would ensure that our clients could especially enjoy themselves. To enjoy their environment but also enjoy the process towards the final result. In many projects that followed  we helped our clients in making concrete interior plans, making decisions and getting familiar with interior decor.
And now we are ten years further in time. The perfect moment to celebrate this milestone! We planned a brainstorm to discuss how we would celebrate this anniversary. It soon became clear that we would like to thank our clients, network, friends and family for their support with a gift. We chose a number of favorite sustainable lifestyle products because that way we make others happy and we contribute to a better world.
Sustainable gifts
The first gift is a bag with seeds for wild flowers. With a bit of love, water and sun you have a beautiful bouquet of flowers in summer. In addition, flowers attract butterflies and bees and that is badly needed because insects have a hard time and are necessary for our environment.
In addition, we give a cotton bread bag as a gift. The bag itself is made of 100% organic cotton. Use the bag to replace plastic bags. So make sure to take it to the store or to the bakery and every time you save a plastic bag. Moreover, you can easily store the bread in the cotton bag at home. It is an easy habit that is quickly acquired.
The third gift is a sustainable soap from Zeeplokaal. In the studio in Utrecht they make natural soap without palm oil, suitable for vegans and of course not tested on animals. Moreover, a block of soap is packaging-free and can be used for a very long time. The tiny soap with green clay and bergamot comes with a porcelain soap dish. So you can place it directly at your sink and start using it.
For other lovely and useful soaps such as household soap and hair soap, take a look at Zeeplokaal.
The last little gift is a set of our own Pins. Leather is a precious product of nature. To waste any of it would be a shame. That is why we keep the leather handles with flaws as well as the small circles we punch out of the leather in the production of the handles. We have been looking for a way to use this waste material and suddenly found the solution: by adding magnets and pushpins a simple leather circle becomes a Pin.
Would you also like to receive a anniversary gift? Then place an order in our shop. The first 25 customers receive this gift with their order.
* In November 2016 we changed our name into Design Studio Nu. You find more information about this change here.