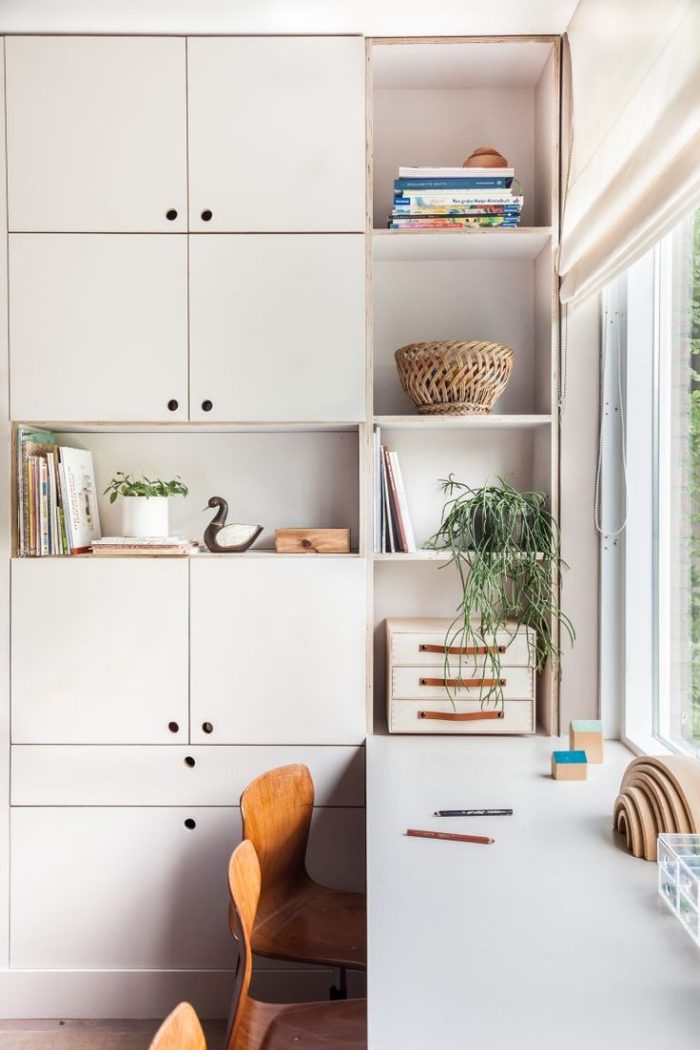 We can be brief about it: it is so nice to see our products in beautiful interiors such as our leather handle. So this Styled by category is one of our favorites. And we are so happy to see more and more of the new wooden handle Stick, for example on Instagram. Have you used our handles in your home? We would love to see the result so please send us an email with a photo or tag us if you post a photo on Social Media. But first this inspiring blog post: this time we spot the leather handles in the project of Avenue Design Studio. Holly always knows how to find a nice subtle place to use our handles in her projects, let us look further.
Simple and elegant DIY
Years ago, we added this new size handle to our collection, we were looking for a suitable way to photograph the long narrow leather grip for the shop. We chose a basic chest of drawers from IKEA. Simply by turning the drawers around we could easily attach the handle to it with the help of a wing nut. It became a favorite DIY of many customers. This idea also applied to Holly Marder who also used this DIY in her studio. And so this small cabinet also came back in project R.  The leather handle in the color chestnut in size 3 with black mounting is featured in this playroom. It is ideal solution for storing pens and paper and other small stuff.
The leather handles are also used in the bedroom. This time in an great idea of Holly. She previously made a cozy reading and sitting area in the nursery of her daughter. The client's daughter got a similar place to read and relax. On the storage drawers you see the leather handle again in the color Chestnut in size 2 with black mounting.
We are curious: what is your favorite way of using a leather handle?