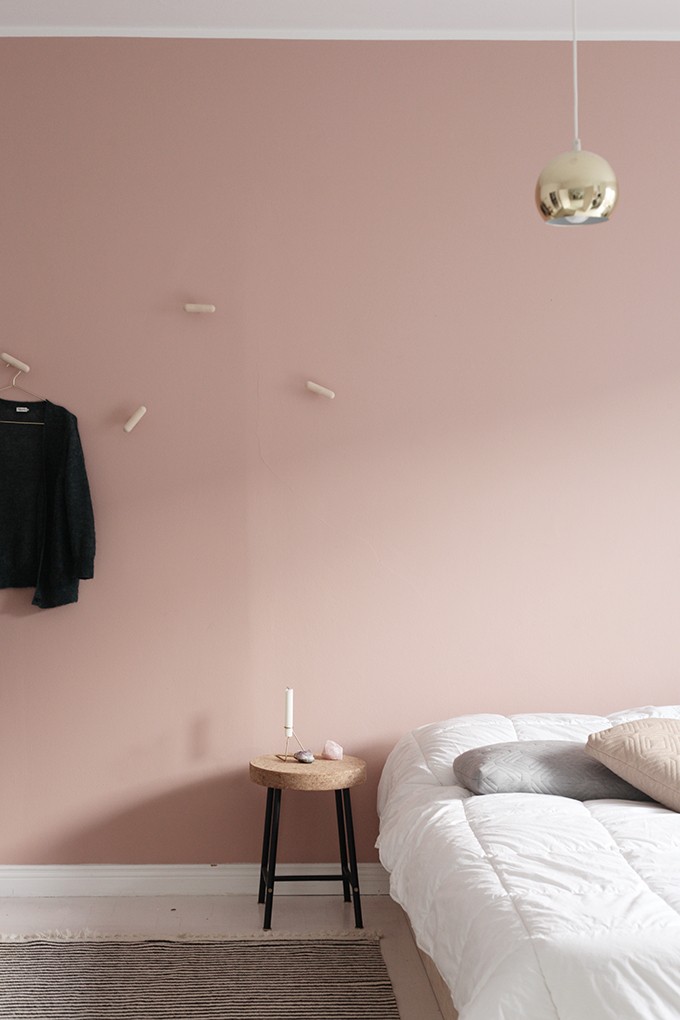 Have you ever seen Bente's kidsroom in het mini woonboek of Woonblog.be? We wrote about it earlier, so take a look here. Bente was then six and a half years old and had the perfect kidsroom. But girls are growing fast and for her tenth birthday, last November, Bente got a special present: a new room! And then we are not talking about a new paint, some accessories and another bed. No, Bente really gets a new room because the old room of her sister Lieve is pulled in. So on her birthday Bente went to work together with her father and mother and soon the room was emptied, the in-between wall demolished and the custom-made bed disassembled.
A pink kidsroom
When the space became more visible, Tessa and her daughter made a plan to see what that room should look like. The color of the room was clear from the starting point for Bente, this had to be pink. And although Tessa subtly suggested nude-like soft tones, these were immediately swept off the table. It had to be really pink. Fortunately Fairf has a beautiful tint in her collection. Do you know Fairf already? Fairf supplies sustainable wall paint that is good for people and the environment. After Tessa and Bente first chose several colors through their handy color sample service, the final choice fell on Riewert. We are very curious how it will look in her room. We will show you this as soon as the room is finished.
The new layout
The main reason for this change is that Bente wanted more space to play. Previously her room was mainly a high bed, a narrow strip of floor and a small desk. As you can see in the design, Bente will soon have plenty of space with a room of twenty-two square meters to play around in her room with her sisters or girlfriends. She gets a double bed against the wall that will be painted pink. The large bed is easy for guests but also for reading in bed this comes in handy. There will various high and low cabinets for storage space such as clothes, toys and books. In the middle of the room there will be a nice rug with a small bench and Bente sees herself playing with playmobil. In the dormer window, which looks out on water and greenery, a custom-made desk is created so that Bente is be able to do homework there. The three windows will make it a spacious and bright room that can last for years.
Do you want to see more of the process of changing this kidsroom? Then take a look at our Instagram account. Through stories we show more from behind the scenes. And soon, of course, there will be an tour of the result here.