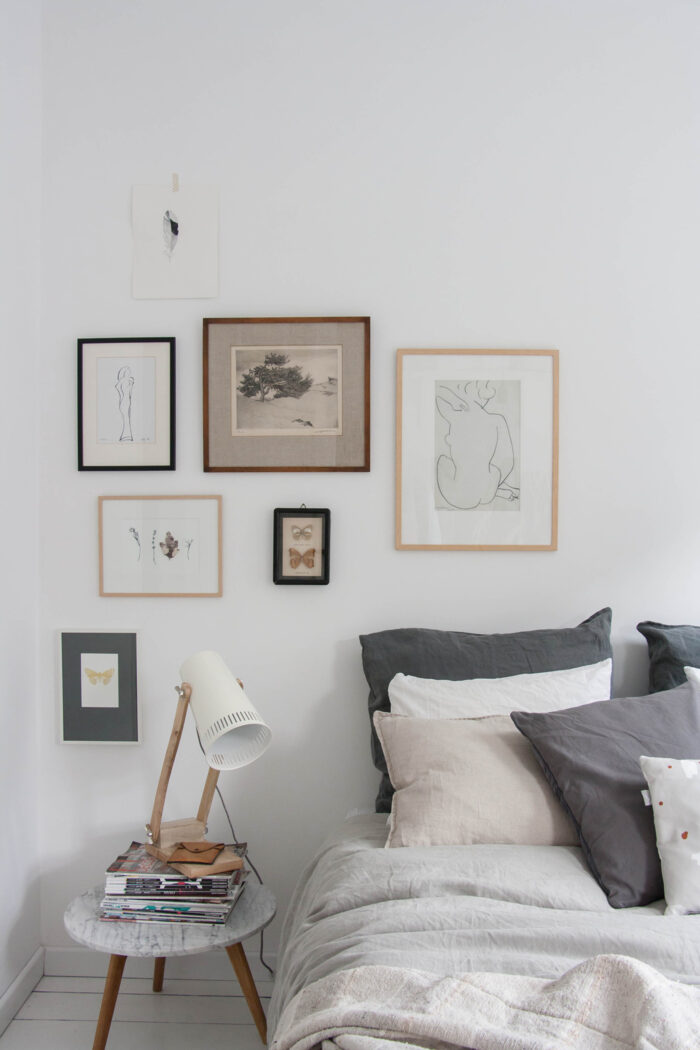 It's time for another old blogpost in a new form from our previous website (read more about it here). Because it is sometimes nice to look back and get inspiration for today.  Our good friend Holly of Avenue Design Studio is one of the people who has applied our grips since the beginning of the leather handles (in 2010!). The cognac leather handles also got a spot in her bedroom make over project and she is one of the lucky ones who has our stool. This is what we wrote about her wonderful bedroom in 2014.
"Perhaps you have already seen the wonderful Bedroom Makeover of Holly Marder from Avenue Lifestyle? Because also VTwonen liked the result so much that they made a blogpost about it the same day. We think that Holly deserves this beautiful bedroom so much. Since November last year she and her husband and their little girl are the owners of this new house and since then they worked so hard to make their home out of it. In between they also got married (a beautiful dream wedding in May) so hats off for you Holly! Now the time has come to enjoy and relax in your new bedroom.
We find it fun to see our leather Handles in such a successful makeover. And also the white stool Tess is in Holly's bedroom. See all the images on Avenue Lifestyle. There is a antique cabinet in the room which belonged to her husband's grandparents. It was not in a very good condition so Holly decided to revamp the piece and finished it with our cognac size S Handles. The combination of the modern cabinet pulls with the old cabinet works very well.
What do you like most about this bedroom? We are attracted by the linen duvet. We would like to jump in and relax."