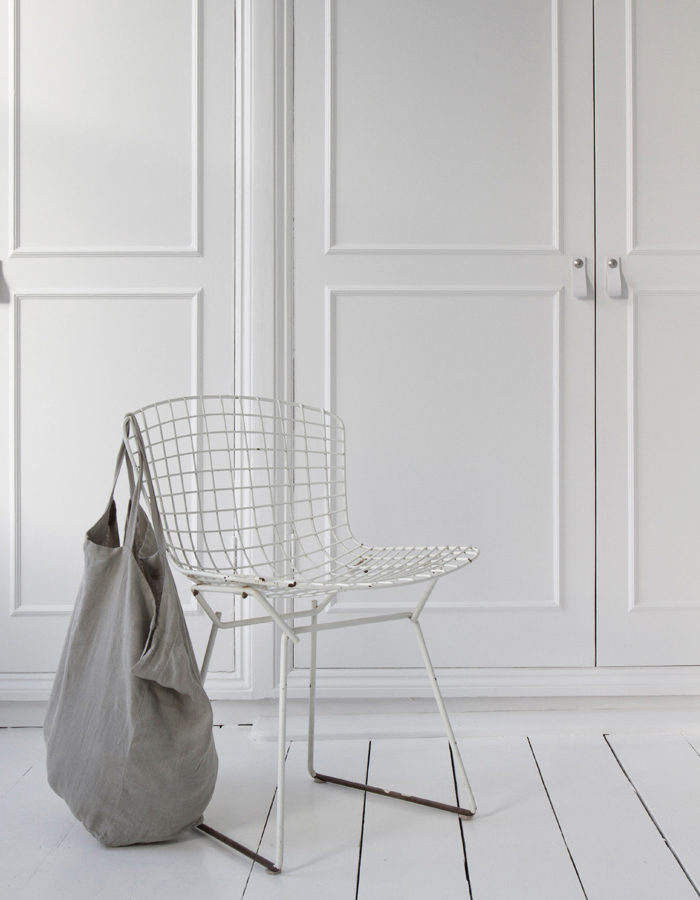 As you may know we used to operate under a different name until the end of last year. (Read more about it here) With the new brand identity we also started with a new website and blog. We decided to start fresh with all elements so we left the old website and blog behind. Our archive with blogposts is not visible any more and for some of the content that is a pity. So today we will share inspiring images of the London based home of Karine of Bodie and Fou. She used our leather handles in her home.
We love to share this  crisp white inspiration blogpost of a wardrobe where we only can dream of. It is the wardrobe of Karine Candice Kong, known from the shop and blog BODIE and FOU. Karine shares the progress of the #bodieandfourenovations with her followers and little by little her home in London becomes more finished with lovely details. The results are stunning. She chose white leather handles in size 4 and 5 for the beautiful white cabinets. The results are beautiful, Karine! Please take a look at the blog of Karine for more inspiration and beautiful products."
What do you think of this white and bright bedroom? We would love to hear it so please leave a comment in the section below if you like to share you thoughts.