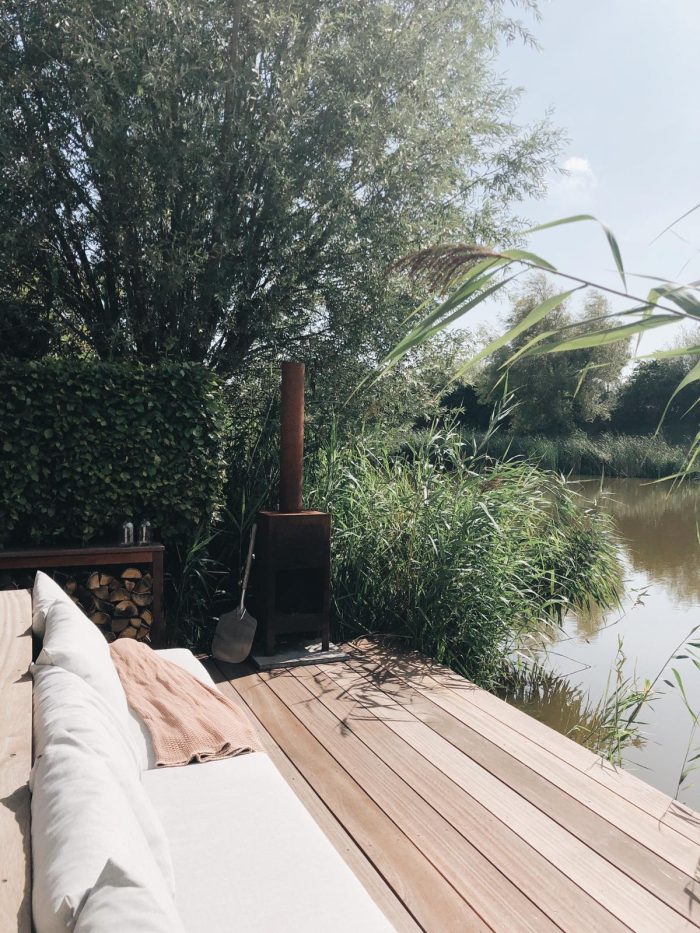 The summer vacation was wonderful! Now that the warm weather seems so long ago, we look back with pleasure at these sunny snapshots that Tessa made in her garden. Her garden was renovated in the summer months. You can read more about the plans here.
In addition to a wonderful holiday, Tessa and her family also enjoyed having time off in her own garden, looking over the water, sitting on this new couch.
We are curious: is your garden part of your living pleasure? Is the garden a part of your home? Feel free to leave a message. We would love to hear from you!
Credits
Design and images – Tessa Weerdenburg Design Studio Nu